Mishmash Bracket Night
Posted:
Fri Jun 05, 2020 12:11 am
Earlier tonight xofelf sent me this tweet:

I am absolutely the sort of person who would argue about rocking chairs vs recliners (recliners all the way, baby) so I decided to make our own bracket night with our first topic being suggested by the Mishmash Discord. So here's how it will work. Voting on the current match can be done with vote tags or bold text. Polls will be up for 48 hours. Please defend your vote!
Our first topic is Ways To Eat Potatoes. Here's the bracket: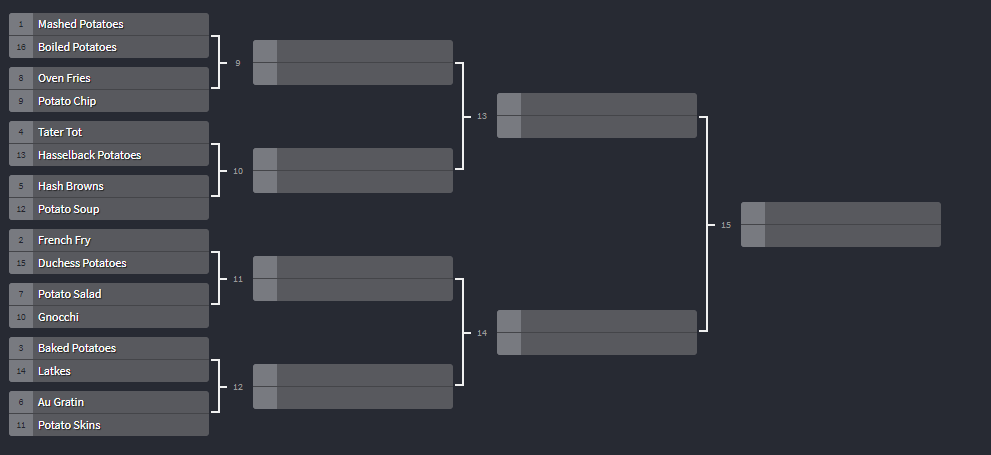 First up we have
(1) Mashed Potatoes vs (16) Boiled Potatoes.
Mashed potatoes are versatile and delicious. Butter, garlic, gravy - the possibilities are endless with mashed potatoes.
Boiled potatoes are one step away from being mashed, which gives them a different texture. Traditionally seasoned with herbs, the boiled potato is a common dish in Eastern Europe and South America.
Voting ends in
(expired on 2020-06-07 01:11:36)