Okay, had a weird technical difficulty with challonge but it's good now. Bracket looks like this (seeding is random as is the assortment of your films if you didn't give me a preference for them). Most anyone has in the bracket is 4 films and it looks like: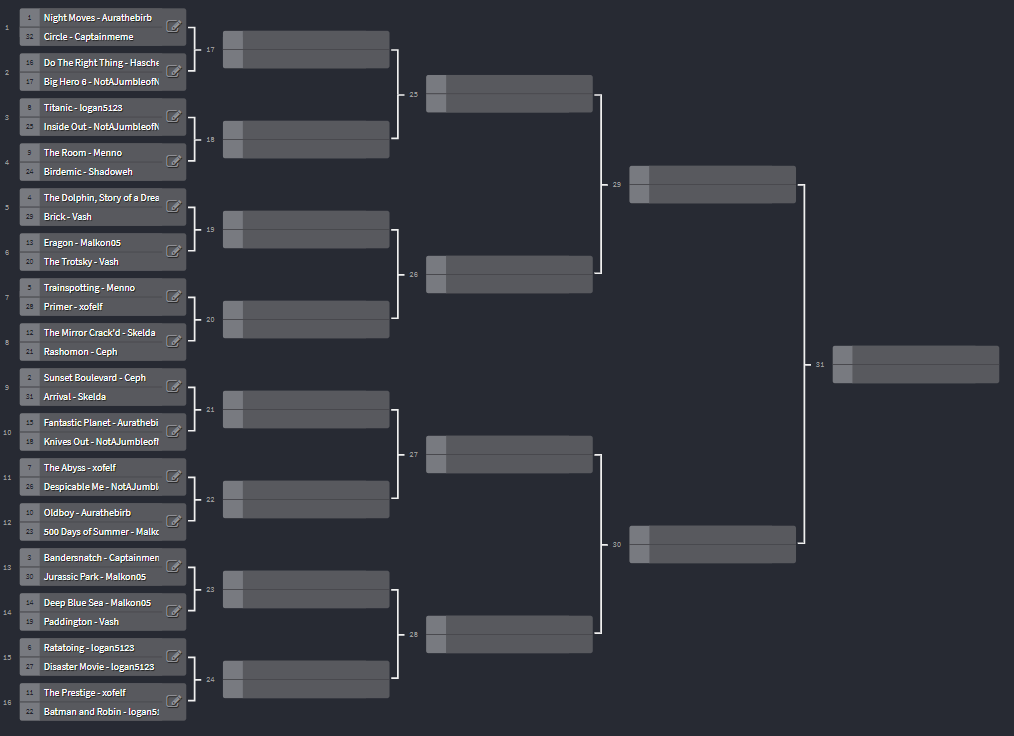 Bracket is available at:
https://challonge.com/jhnuaonn
You do need a challonge account to vote but they're free. Open question to all, should my vote count AND break ties, only break ties or have it count and we have some other tie breaking procedure?