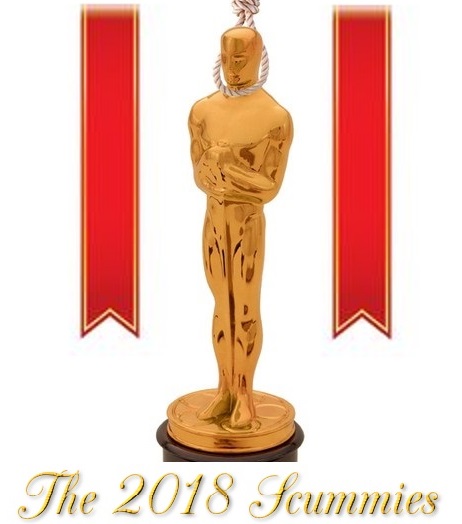 Following irregularities with this past year's Scummies celebration and awards, the Scummies Steering Committee has been renewed and expanded, and now consists of the List Mods as well as ten members-at-large. The new SSC has been meeting with great vigor, and over the last month has had more discussion than any previous SSC had in the course of an entire year.
The members of the SSC are eager to revitalize and modernize the Scummies, bringing this hallowed institution into a new era. We are largely on the same page, regarding the Scummies as a fixture of MafiaScum culture, an important annual touchstone in which we may honor the most talented among us and celebrate one another's accomplishments. Among the proposals enjoying near-universal agreement is a desire to bring the presentation ceremony back, and revisit the nature of certain awards. We are hard at work hammering out improvements and streamlining the judging process, and hope to announce the first of these changes in the coming weeks.
For now, however, the Committee is interested to hear the ideas and feedback of the members of the larger MafiaScum community, that we might better serve your interests. Please participate in the poll below and provide your ideas on what you would like to see. If you have concerns or comments you wish to keep private, please PM the Scummies account.
The 2018 Scummies Community Poll
A few key provisos:
+ First, this poll and thread is intended to be suggestions only. As the Scummies Steering Committee is advisory to its Chair and the administrators, so too is this request for feedback. We may take into account some, all, or none of the ideas presented here to advocate to the Chair.
+ Second, this thread
is not for discussion.
We are not looking to incite a back-and-forth, nor hear users argue with one another. We want to hear your ideas, not incivility. If this gets out of hand, this thread may be locked and closed.
+ Third, the vast bulk of proposed changes the SSC are working on will not take effect until the 2019 Scummies season. We are nearly half of the way through 2018, and any changes to the current structure will of necessity be minor. Please keep this in mind.
We thank you for your feedback, and trust you, the users, to remain positive in your comments.
The 2018 Scummies Steering Committee

Chairperson: xRECKONERx

CuddlyCaucasian
implosion
Nexus
PenguinPower
T-Bone
Untrod Tripod
xofelf
xRECKONERx
zoraster

Alisae
davesaz
espeonage
hiplop
mastina
MathBlade
Quilford
Pine
radiantcowbells
randomidget