Mod:
sykedoc
Welcome! You've all decided to let me mess with you for awhile. Thanks!
Anyway...
I tend to stray away from setting things in cliche locations. Flavor for this was quite a bit of trouble with all the different people and all the different universes. Basically I just said "Fuck It!" and went with an a lake in Webster, MA that has a name that is extremely difficult to pronounce. For the sake of my typing hand I'm simply going to give you a picture, as there is no way in hell I would possibly type out the name of this stupid place.
Your Location: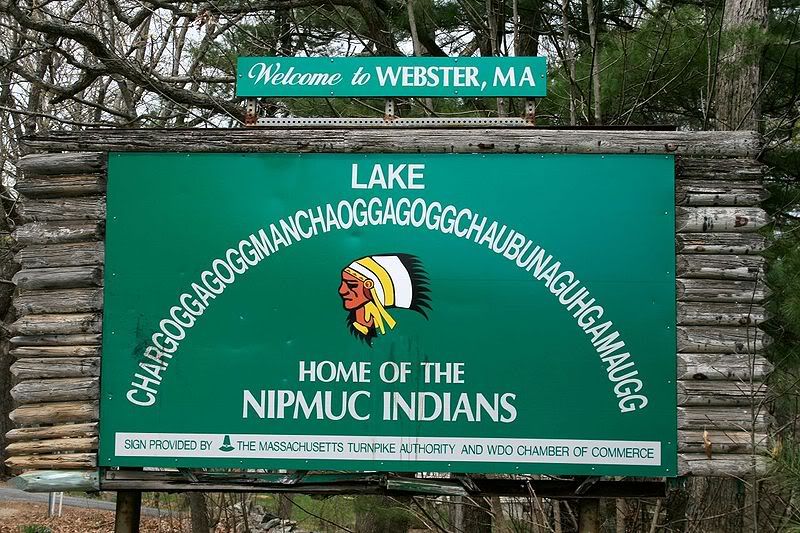 You... large set of rando
m
characters... you have gathered here for a little party and your plans were to camp out by the lake with some brews and just enjoy your time for awhile. Questioning motives won't work here, its really up to you to decide why a bunch of random characters have come to a random lake in Massachusetts. Asking me this is pointless, don't bother.

ANYWAY... after the first night of fun and alcohol, you notice a trail of blood leading to Bugs Bunny's tent. "Holy Shit!", you all think. Some twisted psycho killed Bugs Bunny. It certainly wasn't Elmer Fudd, he can't shoot a billboard from two feet away and he's awfully busy in the corner crying because he has nothing to hunt anymore.

You need to find those responsible for killing this beloved cartoon character before they kill you
a
ll. Oh yes, there will be blood.

Good Luck!
Disclaimer: THIS IS A B-MOD GAME, EXPECT ME TO SCREW WITH YOU.
1)
Ooba(
Steam-Powered Shovel
)
2)
Ellibereth
Being Lame and All Dead (Dead)
1)
SocioPath
|
Gir??
| (Lynched D1)
2)
magnus_orion
|
PO'd Firefighter (SK)
| (Tomato'd N1)
3)
Nikanor
|
Insane Magical Weirdo (Town Flying Pumpkin)
| (Lynched D2)
4)
|
Supernatural Cop (Town Random Cop)
| (Stop Sign'd N2)
5)
UncertainKitten
|
The Golden Witch (Town Time Warper)
| (Grasshopper'd N2)
6)
RedCoyote
|
Klutz (Town Warp)
| (Lynched D3)
7)
Ythan
|
Defunct Hero (Late Arriving Townie)
| (Cherry Jello'd N3)
8)
SpyreX
|
Evil Incarnate (Red Mafia Jailkeeper)
| (Cucumber'd N3)
9)
SaintKerrigan
|
Removed Main Character (Town Amnesiac)
| (Lynched D4)
10)
LlamaFluff
|
Pride Leader (Mafia Godfather)
| (Building'd N4)
11)
Amished
|
Crazed Pilot (Town Redirecter)
| (Flambéed N4)
End of D1:
http://www.mafiascum.net/forum/viewtopi ... 3#p2326053
End of D2:
http://www.mafiascum.net/forum/viewtopi ... 4#p2375934
End of D3:
http://www.mafiascum.net/forum/viewtopi ... 7#p2423047
Anyway...
When you receive your role please confirm via PM. I will bold your name in the list above