Unless someone got to this first...
The only mafia game where people wait for light to kill your stupid faces!
So, I'm not a morning person. I'll be the first to admit it. Neither are you. You like to sleep in. In fact, you do it every day. You're not going to be up until, at the very least, 10:00 am. Work isn't starting for you until 11:00 am so why rush? We're just all tired, and its early, etc etc etc. Breakfast may be the most important meal of the day but it can damn well wait until I'm done sleeping.
You all live in Rifle, CO
That is... here: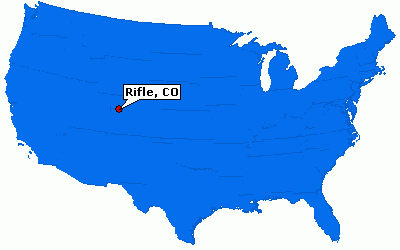 Why you would live here is entirely beyond me. This is essentially in the middle of "I can drop bombs and miss" nowhere. Living in such a small place you've learned to trust your neighbors. They're all a little crazy but its OK. Recently, you've realize that some may be a little crazier than others. In fact this was yesterday, when you awoke to find the town's oldest citizen, Nancy Flixtrot bludgeoned to death. The police said the death was between 6:00 am and 8:00 am. Furthermore the murder weapon, conveniently found at the scene with no prints, was a coffee thermos with the slogan "I <3 Mornings" plastered across the front. It was then you realized... we're not just dealing with any killer, we're dealing with morning people. I HATE morning people.

You realize that you want these locust out of your town for good so you can all sleep in without being beaten to death before your alarm goes off.

Good Luck!
Still Sleeping In (Alive)
1)
SpyreX
(replaces water_foul)
2)
Sucrose
3)
TheLoneWolf
(replaces jbernier93)
Not Equipped for Mornings (Dead)
1)
smashbro_of_the_SSS
|
Townie
(D1/lynch)
2)
havingfitz
|
Townie
(N1/kill)
3)
Nobody Special
|
Mafia Goon
(D2/lynch)
4)
SocioPath
|
Townie
(N2/kill)
5)
RedCoyote
|
Mafia Roleblocker
(N2/kill)
6)
Ythan
|
Townie
(D3/lynch)
7)
Nikanor
|
Jailkeeper
(N3/kill)
8)
chauchaudotcom
|
Cop
(N4/kill)
End of D1:
https://forum.mafiascum.net/viewtopic.p ... 64#2161564
End of D2:
https://forum.mafiascum.net/viewtopic.p ... 80#2207880
End of D3:
https://forum.mafiascum.net/viewtopic.p ... 51#2225151
End of D4:
https://forum.mafiascum.net/viewtopic.p ... 02#2231302