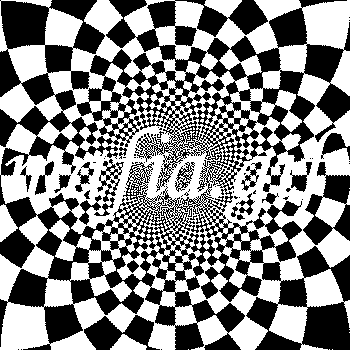 Image files.
jpg, bmp, tif, png, psd and so on.
A bunch of motionless pixels that stand there, frozen for all eternity.
But eternity for them lasts only until you press delete.
That's not true for most gifs.
Before the advent of Flash animated gifs were what brought life to internet websites.
Gifs can move... movement brings freedom!
A freedom that is limited by the number of frames they have in them.
UNTIL NOW!
LEGAL NOTICE:

This game main contain images that are NSFW.
Backup Mod
: Claus
Alive (6/24)
05- LlamaFluff (Cybele)
06- Erratus Apathos
08- Jahudo (Ku_F)
Dead (17/24)
17- populartajo - vanilla townie - lynched on Day 1


15- Stef - japanese mafia member - killed on Night 1




16- ooba - cult leader - murdered on Night 1


10- Empking - vanilla townie - lynched on Day 2


09- Electra - greek mafia member - assassinated on Night 2


13- GhostWriter - japanese mafia member - killed on Night 2
22- sekinj - japanese mafia member - murdered on Night 2
21- Tarhalindur - tracker - slain on Night 2
01- skitzer - doctor - lynched on Day 3
04- armlx - vanilla townie - assassinated on Night 3
07- curiouskarmadog - vanilla townie - murdered on Night 3
11- hasdgfas (TheSweatpantsNinja) - roleblocker - slain on Night 3
20- Rush - vanilla townie - killed on Night 3
19- ShadowGirl - cop - Lynched Day 4
12- farside22 (DynamoXI) - greek mafia member - assassinated on Night 4
02- springlullaby (Haschel Cedricson) - greek mafia member - murdered on Night 4
24- BlakAdder - vanilla townie - killed on Night 4
03- The Fonz (Niv (gorckat (Seraphim))) - vanilla townie - lynched on Day 5
14- Jebus - Watcher - slain Night 5
18- massive - Townie - Murdered Night 5
23- Sierra - Greek mafia member - Killed Night 5

Events
[url=http://www.mafiascum.net/forum/viewtopic.php?t=9540&postdays=0&postorder=asc&&start=2]Pregame - AAAAAAAARRRRRRRRRRRRGHH!!![/url]
[url=http://www.mafiascum.net/forum/viewtopic.php?t=9540&postdays=0&postorder=asc&&start=300]D1 - 7 Faces of Dr. Tajo[/url]
[url=http://www.mafiascum.net/forum/viewtopic.php?t=9540&postdays=0&postorder=asc&&start=302]N1 - Cut Cult[/url]
[url=http://www.mafiascum.net/forum/viewtopic.php?t=9540&postdays=0&postorder=asc&&start=540]D2 - Let's Talk Geography [/url]
[url=http://www.mafiascum.net/forum/viewtopic.php?t=9540&postdays=0&postorder=asc&&start=543]N2 - The eyes of the killer[/url]
[url=http://www.mafiascum.net/forum/viewtopic.php?p=1388723#1388723]D3 - Zombie Mod Attacks![/url]
[url=http://www.mafiascum.net/forum/viewtopic.php?p=1396287#1396287]N3 - It is the only way to be sure[/url]
[url=http://www.mafiascum.net/forum/viewtopic.php?p=1448677#1448677]D4 - Who is the killer?[/url]
[url=http://www.mafiascum.net/forum/viewtopic.php?p=1450476#1450476]N4 - This is spa-- ARGH![/url]